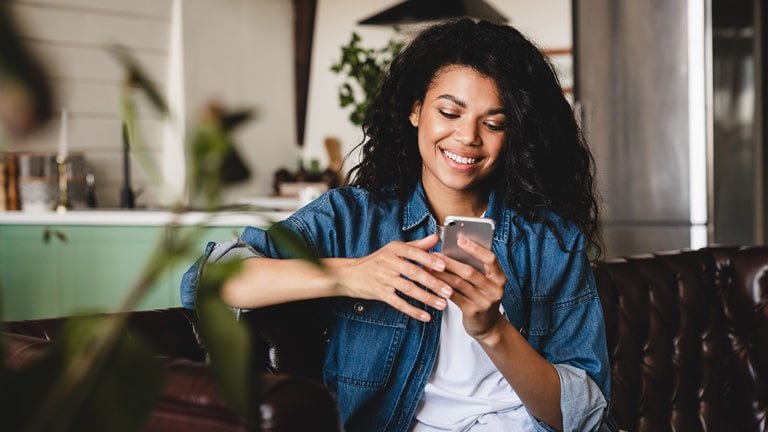 In 2018, Apple introduced eSIM functionality to their iPhones when they announced the iPhone XS lineup and iPhone XR. Since then, all subsequent iPhones, including the latest iPhone 14 lineup, have supported eSIM. Notably, the iPhone 14 models sold in the US market do not come with a physical SIM card slot, making eSIM a mandatory requirement for using Apple's latest iPhones in the USA common question among users is, "How many eSIMs can an iPhone have?"
Thankfully, both the iPhone 14 and other iPhones that support eSIM can have more than one eSIM, providing added convenience for users with multiple phone numbers. In this article, we will cover every possible thing you need to know about eSIM for the iPhone, including the number of eSIMs they support, how to manage multiple eSIMs, the benefits of using eSIM, and more. So, without any delay, let's dive into it!
How many eSIMs can the iPhone 14 have?
The iPhone 14, like other iPhones that support eSIM functionality, can have multiple eSIMs activated and used simultaneously. All iPhone 14 models and other iPhones supporting eSIM can accommodate up to 8 or more eSIMs installed. However, only a maximum of 2 eSIMs can be active at a given time.
If your iPhone has a SIM card tray, you'll have the option of having only one active eSIM at a time. Fortunately, switching between the eSIMs requires just a few clicks, as we will see later in the article. So, even if you have one active eSIM, you can easily switch to your other installed eSIMs quickly.
How many eSIMs can you activate and use simultaneously?
As mentioned earlier, you can have a maximum of two eSIMs running at the same time. Apple introduced the dual eSIM feature with the iPhone 13 line up. All earlier iPhones could only have one active eSIM at a time. So, to run 2 eSIMs, you need an iPhone 13 or iPhone 14 without a physical SIM tray. Apple offers the option to purchase a dual eSIM at their stores or on their website at the time of purchase. So, if you need to use 2 eSIMs simultaneously, make sure you choose this option when buying your iPhone.
How to use more than one eSIM on iPhone
If you have an iPhone 13 or newer, you can activate and use two eSIMs simultaneously. However, even if you have an iPhone that does not support Dual eSIM, you can still install and set up multiple eSIMs and activate one at a time alongside your physical SIM card. Basically, you can use 1 physical SIM and 1 eSIM simultaneously if you have an eSIM-compatible iPhone that was released before iPhone 13. Let's walk you through the process of setting up your eSIMs and how to switch between them seamlessly.
How to Set Up eSIM on iPhone
Check for eSIM Compatibility: Before proceeding, ensure that your iPhone model supports eSIM functionality. All iPhones released in 2018 and later support eSIM.
Obtain eSIM Activation Details: Contact your mobile carrier or service provider to obtain the necessary eSIM activation details. These details typically include a QR code or a numerical code required to set up your eSIM.
Access eSIM Settings: To activate eSIM, go to your iPhone "Settings" and select "Cellular," or "Mobile Data," or "Mobile Service," depending on your region and iOS version
Add Cellular Plan: Under Mobile Data, tap "Add eSIM" and scan the QR code provided by your carrier. If you received a numerical code, enter it manually.
Activate eSIM: After scanning the QR code, follow the on-screen instructions to complete the eSIM activation process.
How to Switch Between Different eSIMs on iPhone
As stated earlier, switching between different eSIMs is straightforward. Follow the above steps to switch between the different eSIMs on your iPhone.
Open your eSIM Settings: To switch between eSIMs, go to "Settings" and select "Cellular", "Mobile Data", or "Mobile Service."
Choose the eSIM you want: Under "SIMs", you'll see the list of active eSIMs. Tap on the one you want to use and toggle the "Turn on This Line" option to the on position.
That's all you need to do to switch between the different eSIMs. You can also choose to change their labels if you don't want to use the default labeling. For instance, you could choose to label one as "personal" or "travel" and the other as "work."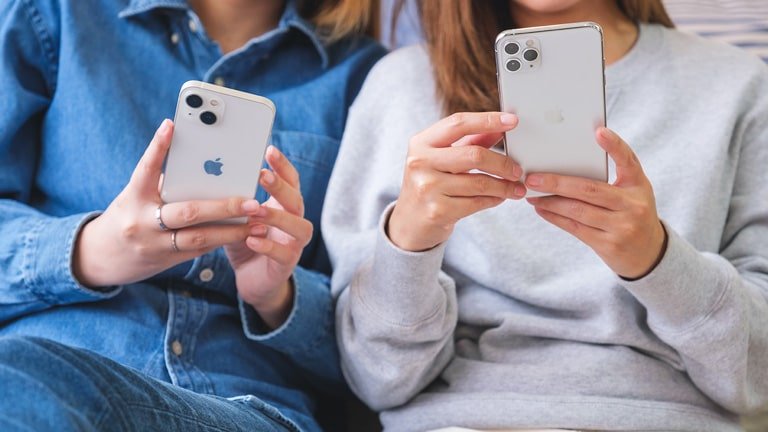 When and How to Delete Your eSIM Profile on iPhone
Just like you would remove a physical SIM card from your iPhone, you can also delete an eSIM if you no longer need to use it. Please note that you must ask for assistance from your eSIM provider or carrier before deleting eSIM, because some eSIM can't be restored after deleting it. Let's share some of the common scenarios when deleting your eSIM could actually be necessary.
When to Delete an eSIM Profile
Switching Carriers: If you want to change your mobile carrier or switch to a different cellular plan, you may need to delete the existing eSIM profile associated with the current carrier.
Traveling: When traveling to another country, you might want to delete your old eSIM profiles and activate a new one from a local carrier to avoid high roaming charges. You may also want to delete a profile of the eSIM you installed in a new country you traveled to when you finally go back home after a trip. However, this only makes sense if you don't intend to go back to that country soon and are not going to use the eSIM again. So make sure you ask your eSIM provider if you can delete your eSIM after using it.
Resetting Device: If you are selling or giving away your iPhone, it's advisable to remove all personal data, including eSIM profiles, by performing a factory reset. However, you need to first delete your eSIM profiles before resetting your device.
How to Delete Your eSIM Profile on iPhone
Now that you know when deleting your eSIM might be necessary, let's walk you through the steps of deleting it.
Go to your iPhone's Settings.
Scroll down and select "Cellular" or "Mobile Data" or "Mobile Service" depending on your region or iOS version.
Under the SIMs section, tap the eSIM you want to delete.
Scroll down and tap the "Delete eSIM" option and confirm your action when prompted.
Your eSIM profile will be deleted from your iPhone, and you can now set up a new eSIM or use the physical SIM card if your iPhone has a SIM card tray.
Advantages of Using eSIM on iPhone
Here are the benefits of using an eSIM with eSIM-compatible iPhone :
Dual SIM Capability
With eSIM, you can enable dual SIM capability on your iPhone, allowing you to use two phone numbers or cellular plans simultaneously. It's essential to note that using two physical SIM cards on your iPhone is restricted to iPhones made for Mainland China, Hong Kong, and Macao. However, in other regions, you can still use the dual SIM functionality by using 2 eSIMs or one eSIM and a physical SIM card. This feature is especially useful for individuals who desire separate personal and work numbers or for travelers who need a local data plan or local number in addition to their original home carrier.
Easy Setup
Activating an eSIM is often a simple process that involves scanning a QR code or entering a numerical code provided by your carrier. There's no need to physically insert or remove a SIM card, making it more convenient and user-friendly. It is also very convenient since you don't have to physically visit your carrier's service center.
Space-Saving for Other Components
Since eSIM eliminates the need for a physical SIM card slot, it frees up space in the device, which can be utilized for other components, such as larger batteries. Also you can install many eSIMs in one device, so that you can use it by simply switching them by your needs.
Enhanced Security
eSIMs offer enhanced security in the event that you lose your iPhone. Since eSIM hardware is embedded on the phone's logic board, no one can access it as they would with physical SIM cards.
Environmentally Friendly
As eSIM eliminates the need for physical SIM cards, it reduces electronic waste and contributes to a more eco-friendly approach to smartphone technology. If you're someone who cares about their carbon footprint, using an eSIM can make a small contribution to reducing it.
Final thoughts
As eSIM support becomes more prevalent in iPhones and other smartphone brands, it is now essential for everyone to effectively learn how to utilize this new technology. In this article, we have addressed some common questions regarding using eSIM with iPhones. It's important to note that you can install up to 8 eSIMs on your iPhone, using one or two at a time, depending on your iPhone model.
We have also explained the steps to switch between different eSIMs and how to delete one if needed. The article also covered the advantages of using eSIM, including the convenience of seamlessly switching between eSIMs, enhanced security, a user-friendly setup process, and more.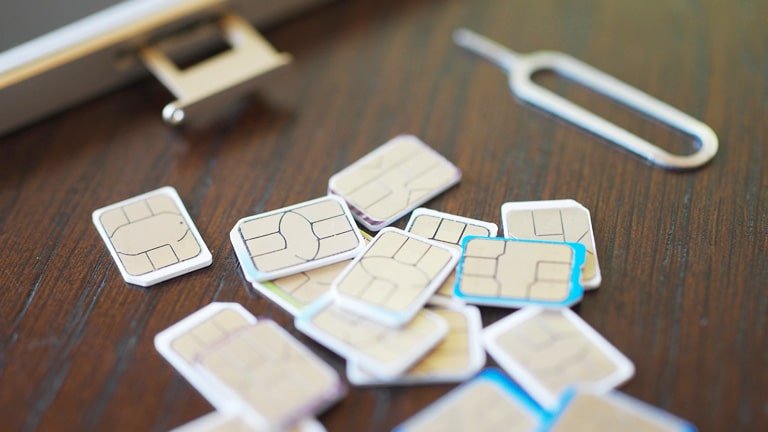 Frequently asked questions about eSIMs on iPhone
Here are some of the other common questions people ask about the experience of using eSIM on the iPhone.
Can I use 2 eSIMs on iPhone?
Yes, you can use 2 eSIMs on an iPhone that supports dual SIM functionality. Starting from the iPhone XS, Apple introduced support for dual SIM capability, allowing users to have both a physical SIM card and an eSIM active simultaneously. This means you can have two different phone numbers or cellular plans on the same device.
How many eSIMs can I add to iPhone?
You can add up to 8 eSIMs to an iPhone. With the introduction of eSIM technology, Apple expanded the capacity to store multiple eSIM profiles on the device. This offers users more flexibility, enabling them to switch between various carriers or cellular plans without swapping physical SIM cards.
Can I have more than two eSIMs on iPhone?
Yes, you can have more than two eSIMs on an iPhone. As mentioned earlier, the iPhone can accommodate up to 8 eSIM profiles. So, if you need to use more than two phone numbers or cellular plans on your iPhone, you have the flexibility to activate and use additional eSIMs
Can I add more than 2 eSIMs?
Absolutely! You can add more than two eSIMs to your iPhone, as it supports up to 8 eSIMs. This allows you to manage multiple eSIM profiles and easily switch between them as per your needs and preferences.
How many eSIMs can run on iPhone?
An iPhone can run multiple eSIMs simultaneously, supporting up to 8 eSIMs. With this capability, you can have a diverse range of eSIM profiles activated at the same time, offering greater convenience for different purposes like work, travel, or personal use. However, only two eSIMs can be active at any given moment.
Is the iPhone 14 only using eSIM?
The iPhone 14 manufactured from the USA is only limited to using eSIM. It is only iPhone 14 models in the US that no longer have the physical SIM card tray. The inclusion of both eSIM and a physical SIM card slot provides users with more options and compatibility with different carriers worldwide. So iPhone 14 from other countries still support physical SIM and eSIM. This means, while it supports eSIM functionality, it may also have a physical SIM card slot, depending on the specific model and the region in which it is sold.
Will iPhone 15 only use eSIM?
Many experts in the field are expecting iPhone 15 to be an eSIM-only iPhone, as iPhone 14 from the US already supports only eSIM. So iPhone 15 from other regions like Canada, UK, and other European countries have the possibility to come out as an eSIM-only iPhone.