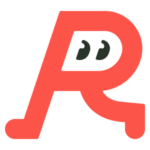 Welcome! At ROAMROAM, we believe that the perfect blend of travel and technology can elevate your journey to new heights. Our passion for both the wanderlust of exploration and the marvels of modern tech has driven us to create a platform that empowers travelers worldwide to embark on seamless and unforgettable adventures.
Who are we?
We are a team of travel enthusiasts, tech experts, and digital nomads united by our love for discovering the world and embracing innovation. With a shared vision to make every journey a smooth and enriching experience, we curate the latest travel tech tips, guides, and reviews, keeping you informed and inspired every step of the way.
What do we offer?
At ROAMROAM, we take pride in providing you with a treasure trove of resources that enhance your travel experience. From must-have travel gadgets and cutting-edge apps to smart solutions for staying connected and navigating foreign terrains, we've got you covered. Our goal is to equip you with the best tools and insights, enabling you to roam freely, confidently, and with a touch of tech sophistication.
Join us on this Journey!
We'll unlock the potential of technology and travel, transforming your globetrotting experiences into extraordinary memories. With an unwavering commitment to quality, accuracy, and innovation, we pledge to bring you up-to-date and reliable information to navigate the ever-changing landscape of travel tech.
Whether you're a seasoned traveler or setting off on your first journey, ROAMROAM is your trusted companion throughout your travel tech expedition. Get ready to roam the world with us, equipped with cutting-edge tech and a passion for exploration with ROAMROAM!